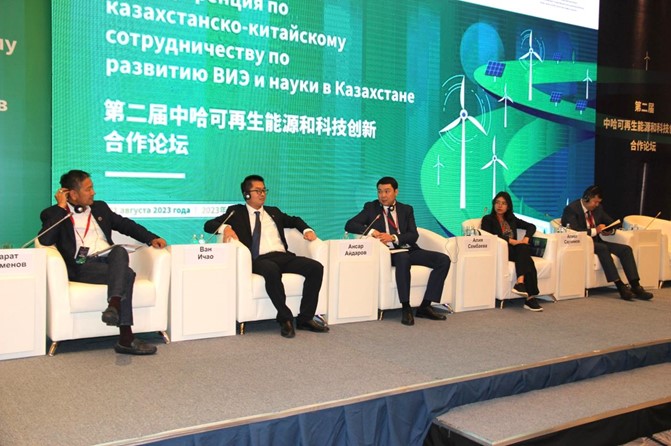 The II Conference on Kazakhstan-China Cooperation in the field of renewable energy development and Kazakhstan's science took place in Astana. The event, themed "Hand in hand towards a carbon-neutral future" was organized jointly by the Association of Renewable Energy of Kazakhstan and the Chinese state company China Power International Development Limited (CPID).
Delegates from "Samruk-Energy" JSC participated in the energy forum. Speaking at the conference, Ansar Aidarov, the head of the Project Office of Kazakhstan's largest power holding company, emphasized the pivotal role the company plays in the Republic's electricity market. He also shared ambitious plans for executing renewable energy projects, including partnerships with Chinese counterparts.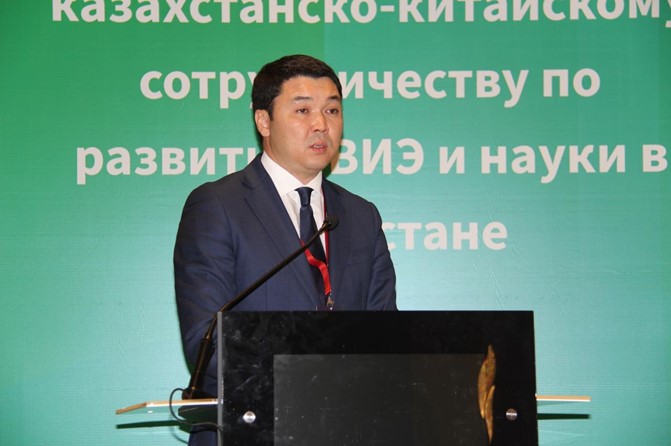 To address the anticipated surge in electricity demand, Ansar Aidarov disclosed that "Samruk-Energy" JSC group of companies is presently engaged in several extensive projects. These initiatives encompass the establishment of renewable energy facilities in collaboration with Chinese partners in Almaty and Zhambyl regions. One of these projects is related to expanding the renewable energy project that was commissioned in the Shelek corridor of Almaty region in 2022.
Additionally, a representative from "Samruk-Energy" JSC informed about the company's strategic directions for transitioning toward low-carbon development. In 2022, the power holding company approved the Energy Transition Program for the years 2022-2060, with the primary objective being the reduction of the carbon footprint of the corporate group, ultimately aiming to achieve carbon neutrality by 2060.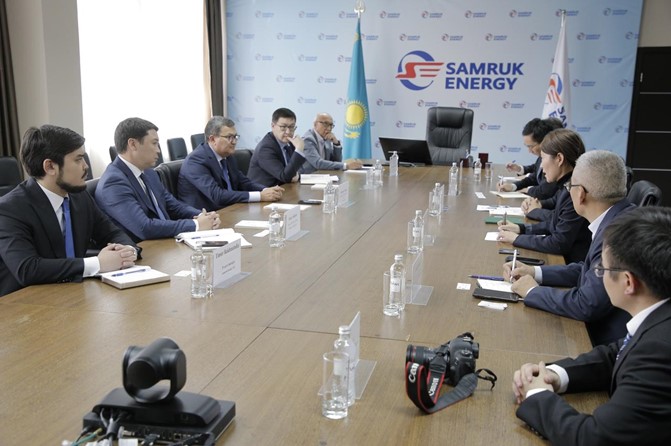 Discussions on various aspects of mutually beneficial collaboration continued at "Samruk-Energy" JSC premises. Here, representatives from Chinese energy organizations met with Kairat Maxutov, the Chairman of the Board of "Samruk-Energy" JSC, as well as the heads of the company's production units. Both sides exchanged insights on several pertinent energy-related matters and emphasized the importance of maintaining ongoing communication.