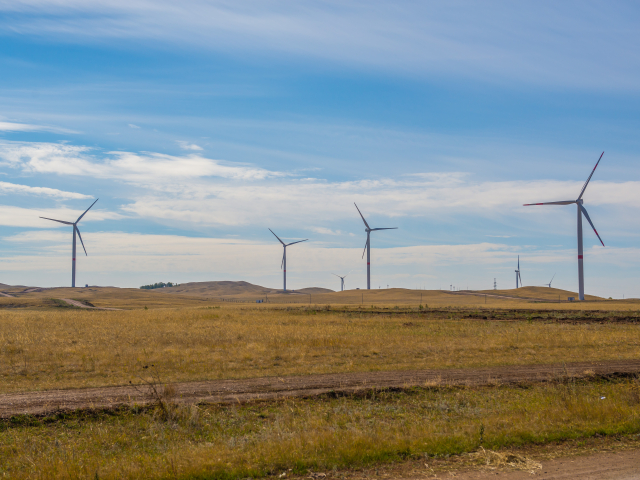 The project title: "Expansion of the existing 45 MW wind farm "Ereymentau-1" by two wind turbines with a capacity of 2.5 MW each, near Ereymentau city, Ereymentau district, Akmola region"
The project implementation goal: The project addresses one of production tasks of Samruk-Energy JSC - minimization of adverse environmental impact through the reduction of greenhouse gas emissions. The issue of implementing such projects is among the priorities for meeting international commitments of the Republic of Kazakhstan to reduce greenhouse gas emissions in accordance with the UN Framework Convention on Climate Change, to which the Republic of Kazakhstan has been a party since 1997. The implementation of the Project is in line with the mission and main strategic goals of "Samruk-Energy" JSC
Implementation period: 2019-2023
The project description:
The data including full monthly reports received from met mast, which was installed near Ereymentau city at the site of the proposed Project, were verified from 2016 to 2017. According to the data obtained, the average wind speed is 7,8 m/s.
Status: At present, an agreement for the development of design and estimate documentation (DED) have been concluded.
Planned activities:
- Obtaining a positive conclusion on the design and estimate documentation from RSE "Gosexpertiza"
- Supply and installation of WTs, completion of construction and installation works.
- Commissioning – 4th quarter of 2023