What measures are the city authorities ready to take to dispel the black Almaty smog?
The question of what to do with Almaty smog once again caused a storm of discussions in the house of friendship, where the IV meeting of the Committee for sustainable development was held. As it turned out, monopolists, officials, environmentalists and activists have different points of view on the issue of ecology in the city.
Government agencies: about the three-point plan
People can't live without polluting the environment. At the same time, they want to breathe clean air freely. No matter how you look at the issue of dangerously dirty Almaty air, there will always be those who are offended. And no one wants to compromise their interests.
Meanwhile, the city authorities have determined that there are three sources of air pollution: a coal-fired thermal power plant (CHP-2), three thousand private homes (which continue to be heated with coal and firewood) and cars (which are not filled with the highest quality fuel). In all three areas, measures have been devised that, according to the mayor's office, can almost radically change the situation.
So, according to the first Deputy Governor Erlan Kozhagapanov, a feasibility study for the project to modernize the enterprise is ready for TPP-2. In April, public hearings are planned for a detailed analysis and approval of one of the four options for the feasibility study, each of which minimizes emissions to the atmosphere.
As for motor transport, from next year all public transport will be switched to environmental fuels-gas and electricity. In addition, amendments to the Law "on the special status of Almaty" were initiated to strengthen the responsibility for air pollution by mobile vehicles. Measures such as restricting the entry of vehicles into the city on even and odd numbers or in the "Golden square", as well as more careful control over the quality of fuel, are also being considered.
The private sector, which continues to heat with coal, is planning to switch completely to gas. To do this, suppliers are asked to provide installments, and banks are asked to give interest – free loans.
"More than 300 homes of socially vulnerable segments of the population were connected to gas at no cost," Kozhagapanov added.
According to him, fines for environmental pollution will be increased to encourage other owners of private homes to switch to more environmentally friendly fuel.
Activists: about sealing buildings
The most acute interest was caused by the problem of sealing buildings.
"I would like to focus on a problem that has not yet been discussed here," civil activist Azhar jandosova began her speech. – This is a compacting development of the city, which has a very significant impact on the ecology of the city.
In the social network Facebook, I published an appeal to businessmen, to those developers who, taking advantage of the economic situation, are actively building up the city. Now all vacant lots are being built up with multi-storey buildings, the foothills are being actively built up, and I believe that this is a significant factor that greatly affects the city's pollution." Activists are confident: dense construction violates the constitutional rights of city residents to life, health, and a favorable environment.
"The city is becoming a gas chamber," said Saltanat Tashimova, an artist and eco – activist. "Previously, it was impossible to build higher than 15 meters, but now they are building very high buildings that completely block the mountain winds." In her opinion, it is necessary to prohibit construction in the foothills and cutting down trees. But instead, law enforcement agencies help the business to draw up the documents in hindsight, adding some paltry fines.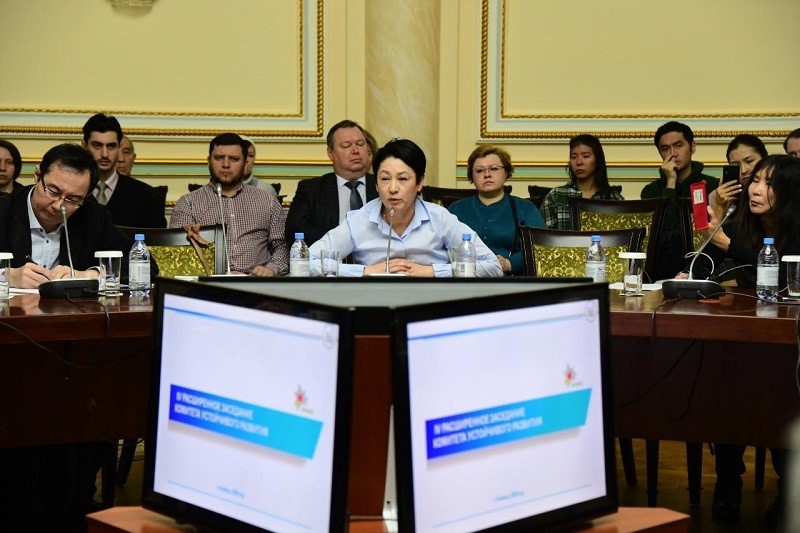 "In the future, it will not be possible to demolish these illegally built buildings, because they have a lot of funds invested in them. I want to ask the city authorities why they stand on the side of business, and not ordinary residents?» Tashimova asked.
Deputy Governor Mukhit Azirbayev in response said that all the land is in private hands, and to prohibit the construction of a high-rise building on a vacant lot, it is necessary to first buy this land from businessmen. In addition, the city is growing, a lot of people need housing, and where else to build, if not on empty lots?
Activists have a different opinion on this issue. Public-private corruption should become a public-private partnership. Then it will be possible to set up parks on vacant lots, and build new neighborhoods with all the infrastructure on the territory of the private sector. Now corrupt elites are turning the city into an unsuitable place to live, while also increasing the load on engineering networks and infrastructure, which sooner or later will lead to disaster. According to activists, Almaty can already be declared an environmental disaster zone.
Ecologists: about parks and the greenhouse effect
As the President of the ecological Union of associations and enterprises of Kazakhstan "Tabigat" Mels Eleusizov told at the meeting, the ecological capacity of Almaty, calculated in Soviet times, is only 700 thousand inhabitants. In other words, 700 thousand inhabitants is the limit for the city. But Almaty is expanding, and now there are almost three million people here.
"We have devastated villages and overpopulated cities. The city is expanding without any reasonable approaches, and this can be called a genocide, " Yeleusizov said.
According to a well-known ecologist, it is high time to stop. The city needs parks, not new homes and new residents.
"Another thing the city authorities do not take into account is seismic activity. If an earthquake occurs, there will be a mass grave here, " the ecologist is sure.
In his opinion, the situation will not be saved by the transfer of CHP-2 to gas, which is now being talked about as a panacea.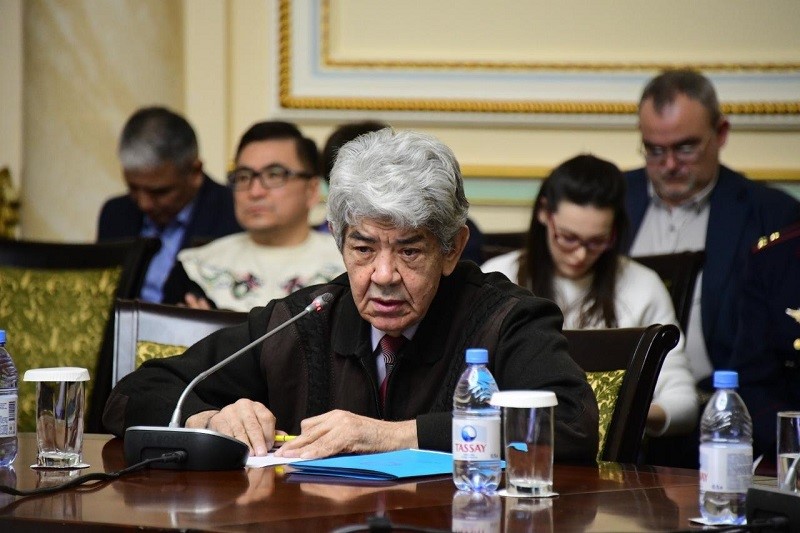 "Gas simply does not give soot, but also harms nature," says Eleusizov. – This is carbon dioxide, which creates a greenhouse effect."
The ecologist also touched upon the problem of the growing car fleet. In addition to automobile exhaust, which, of course, causes damage to nature and human health, toxic substances are released into the environment as a result of tire wear. Tire dust, which turns into tires during operation, is a threat of cancer.
Monopolists: about fare increases
Spoke at the meeting, the representative of "Samruk-Energo" Tyutebaev Serik. As Tyutebayev said, any decision that removes cheap coal leads to a significant increase in tariffs.
"We have several times considered projects to convert thermal power plants to gas, and each time it turned out that the tariffs in Almaty should grow so that no one can raise them, and the budget refused to Finance them. At least the tariffs for heat should rise at least twice," Tyutebayev said.
Now the management of Samruk-Energo is considering options that will minimize harmful emissions from CHPP-2 to the European level.
Katerina Klemenkova
Atameken business TV channel» https://inbusiness.kz/ru/news/mogut-li-almaty-obyavit-zonoj-ekologicheskogo-bedstviya